All3DP Pro Editorial Advisory Board, 2020-2021
All3DP Pro, the online magazine for the business of 3D printing, is proud to present our inaugural Editorial Advisory Board. We've selected a distinguished group of 10 key thought leaders in additive manufacturing who represent a cross-section of the industry.
As All3DP Pro delves deeper into the business side of 3D printing, our editorial board members will serve as stewards of our editorial standards — guiding and advising us on the most pressing issues and innovations. Their mission is to be our eyes and ears in the marketplace and to ensure that our content remains cutting-edge, informative, accurate, and unbiased.
Editorial Advisory Board Members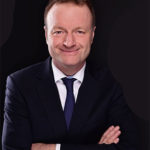 Brian Alexander
Global AM Product and Business Development Manager
Solvay Specialty Polymers
Brian founded Solvay Speciality Polymer's Business Incubation Platform for Additive Manufacturing. Solvay is a €10 billion company headquartered in Belgium with more than 150 years of expertise in materials development. Today it produces speciality materials that are used in industries as diverse as automotive, medical, and aerospace. Brian has been with Solvay for 25 years working in multiple areas including customer technical development, sales, marketing, strategy, M&A, strategic marketing and business incubation. Brian holds an MBA and a degree in chemical engineering.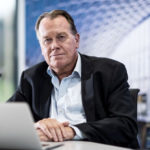 Jos Burger
CEO
Ultimaker
Jos is the CEO of Ultimaker, one of the leading desktop printer manufacturers. He has more than 25 years of hands-on international experience in European and American companies operating in the global market. Ultimaker launched in 2011 and has grown to become a market-leader; creating powerful, professional, and accessible desktop 3D printers along with materials and software. With offices in the Netherlands, New York, Singapore, and Boston, plus production facilities in both Europe and the U.S., Ultimaker had an international team of more than 400 employees.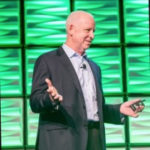 Patrick Carey
Senior Vice President
Stratasys
Patrick oversees products and solutions for the Americas at Stratasys, a global leader in additive technology solutions for a wide range of industries. The company, which has corporate headquarters in the U.S. and Israel, has nearly 1,500 employees and holds 1,200 granted and pending additive technology patents. Patrick previously served as Stratasys' senior vice president of strategic growth. Stratasys is the parent company of MakerBot.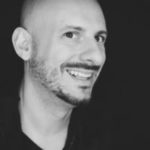 Douglas is the founder and CEO, Dynamism Inc., a leading additive manufacturing and 3D printing solutions provider. Since 1997, Dynamism has built one of the most successful reselling channels for best-in-class additive manufacturing brands.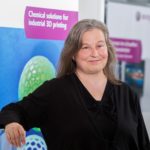 Sylvia Monsheimer
Head of Market Segment, High Performance Polymers
Evonik Operations
Sylvia heads Evonik's global business for New 3D Printing Technologies. For over 20 years, she has been developing and launching high-performance materials for various 3D printing technologies. With her in-depth knowledge of the market, she accompanies both established processes, such as laser sintering, and emerging technologies throughout the entire value chain. In Sylvia's former function as head of the Strategic Innovation Projects department, she worked on topics such as nanoparticles in polymers and the interaction between laser and polymer.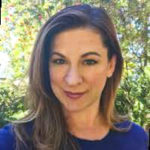 Kristin Mulherin
Sr. Director Product Marketing
VELO3D
Kristin joined VELO3D in late 2020 to lead its marketing efforts. She is also the founder of AM-Cubed, a U.S.-based consultancy focused exclusively on supporting the commercial arm of additive manufacturing and 3D printing businesses. Kristin has held roles within HP, LPW Technology (now Carpenter Additive), and Thermo Fisher Scientific. She is currently on the Board of Directors for Women in 3D Printing and holds degrees in materials science engineering, marketing, and finance.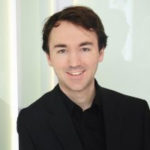 Alexander Oster
Director, Additive Manufacturing
Autodesk
Alexander is the director of additive manufacturing at the software giant Autodesk and was the CEO of Netfabb, which Autodesk acquired in 2015. Alexander is an authority on 3D printing and additive manufacturing technology and hold degrees in mathematics, computer science, physics, and chemistry.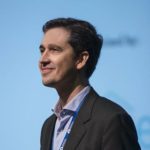 Diogo Quental
General Manager – Europe
VP Strategy, Partnerships & International Business Development
Raise3D
During his 30 years of experience, Diogo has focused on additive manufacturing starting by co-founding Beeverycreative in 2012, then co-founding GetReady43D in 2015, serving as iGo3D's CEO in 2016 to 2017 until he joined Raise3D, where he currently serves as general manager for Europe and global VP for strategy, partnerships, and international business development. At Raise3D, Diogo is part of the team committed to implementing flexible manufacturing across all industries.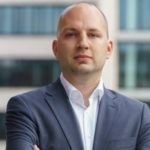 Matthias Schmidt-Lehr
Managing Partner
AMPOWER
At his consultancy in Hamburg, Matthias successfully manages multiple projects in additive manufacturing with a focus on business case and strategic development for AM users as well as system and material suppliers. With a history in management consulting, he has broad experience in business development, strategy development and communication. At AMPOWER he has led multiple projects concerning DED, BJT, and metal FDM, as well as a wide range of polymer AM technologies. AMPOWER consulting services supports customers' journey from the first idea all the way up to a running serial production with multiple qualified machines.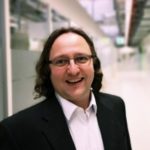 Jan Tremel
Founder and Senior Manager Center of Competence 3D Printing
Bosch
Jan launched the Center of Competence for 3D Printing at Bosch (Nürnberg, Germany), which researches additive manufacturing and trains engineers from all the company's divisions to exploit the possibilities offered by 3D printing. The Center of Competence's work also focuses on the company's manufacturing operations. Bosch is perhaps the world's largest supplier of automotive components and an important supplier of industrial technologies, consumer goods, plus energy and building technology.
Editorial Advisory Board Duties:
Provide ideas for potential articles
Provide ideas for the direction of coverage
Acts as background sources for information
Engage in discussions of industry issues
Contribute articles for publication
Contribute to articles and features as quoted expert sources
Monitor new and existing content to ensure overall neutrality, accuracy, and usefulness.
Board members' contributions to the magazine's quality and integrity are invaluable; however, all final decisions on content remain with the publisher and All3DP's professional editors.
All3DP Pro is the professional and industrial side of All3DP, the world's most popular online source for 3D printing information with more than 2 million visitors every month. All3DP Pro aims to offer a unique focus on innovation, influencers, and both established and emerging technologies in professional 3D printing. We are where decision-makers turn to understand and profit from the business applications of 3D printing.
Join the All3DP Pro Editorial Board
To be considered for the 2021-2022 board, submit a letter of interest to the editors.
The views and opinions expressed in the editorial and advertising material on All3DP are those of the authors and advertisers and do not necessarily reflect the opinions or interests of the Editorial Advisory Board members.