How to Make Spare 3D Printed Parts
Before creating your 3D printed parts, you first need to determine if it's even possible to 3D print. There are a few things to consider:
Is the Part 3D Printable?
The original piece broke (or was lost, but for the sake of this point we're assuming broke). So it stands to reason that a 3D printed part to replace it will undergo similar stress.
Was the part broken under low or high stress? Or none at all? Will the piece be interlocking with other parts, or need to be elastic and flex a little? Such criteria will dictate the materials you print in, and the specifics of the print process itself.
Parts Under No Stress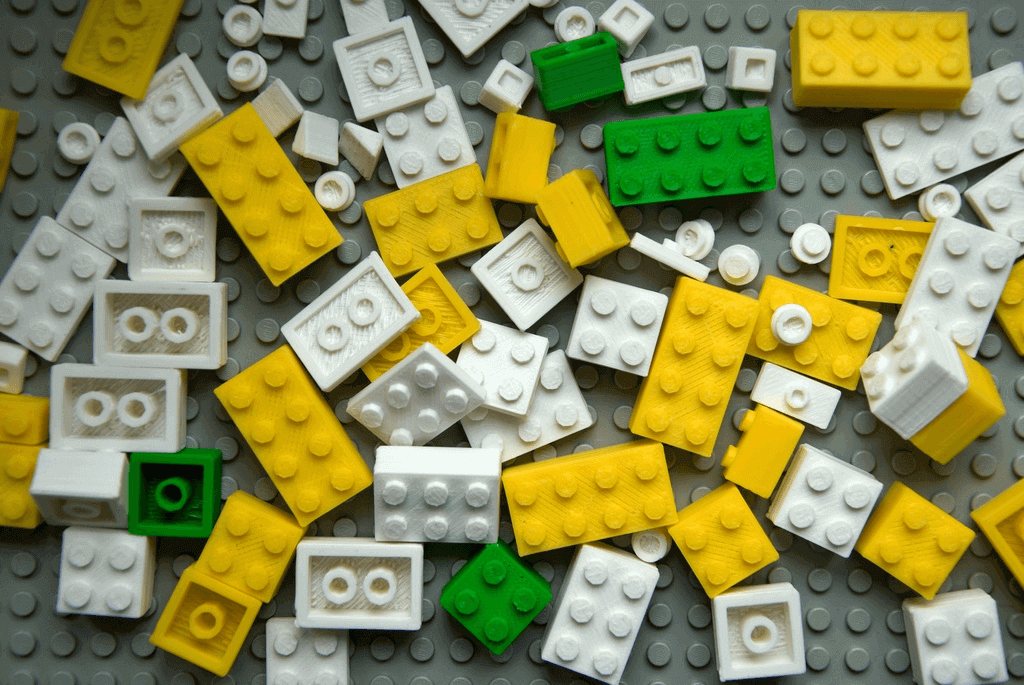 You can 3D print objects like figurines for tabletop games, your own off-brand LEGO and decorative elements in PLA. A polymeric plastic, PLA (polylactic acid) is made from plant products and is the most common FDM 3D printing material.
Strong and inflexible, it has a relatively low melting temperature and can deform at temperatures as low as 50 degrees Celsius.
Parts Under Low Stress
For parts that require a little more strength, ABS is an option. Although the material is somewhat controversial for the emissions it gives off when printing, is offers slight flexibility and more strength and higher temperature resistance than PLA.
It's also possible to post process ABS, sanding the surface to eliminate visible layer lines or using acetone to chemically smooth it.
Parts Under High Stress
To cope with heavy loads and constant pressure, self-printed parts need to gain strength in the model's composition in addition to material strength. Higher infill percentages will give a boost to the part's strength in combination with printing at finer, lower layer heights.
Alternatively for such parts you could consider switching to metal or higher grade industrial plastics. Rather than extruding molten plastic filament, these materials are powders that are sintered into shape.
This gives them a much higher strength than FDM-printed plastics as they are not built from bonded lines of extrusion, but a uniform structure. Unless you spend top dollar on expensive industrial level machines, you will need to use a 3D printing service to access such parts.
Parts with Interlocking Pieces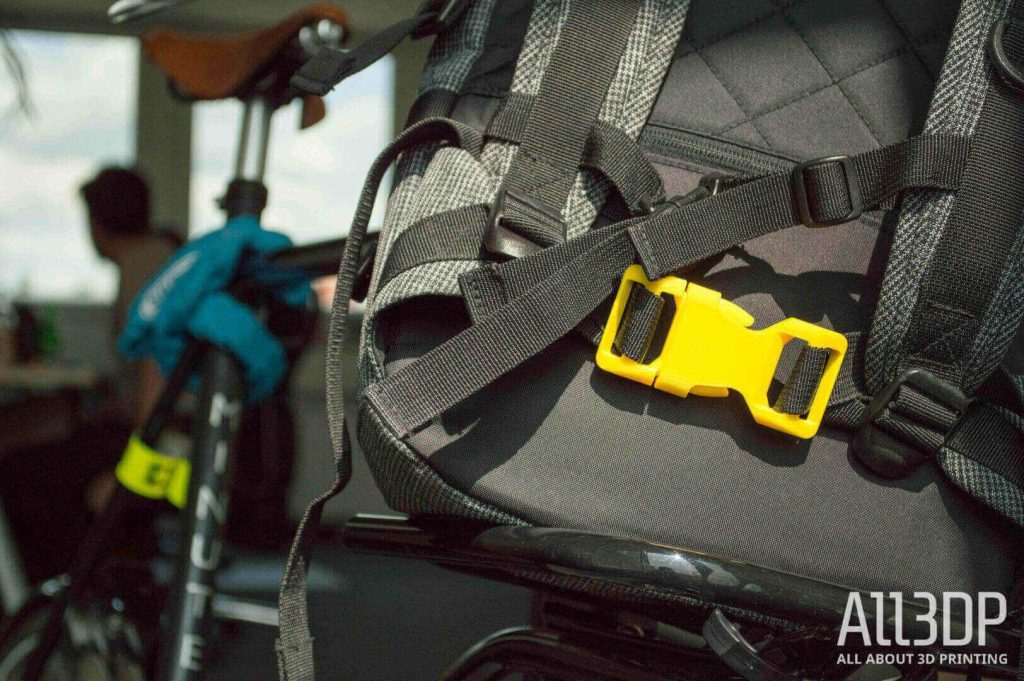 For 3D printed parts that need to interlock — like buckles for backpacks — SLA (stereolithography) are a good option. This method of resin 3D printing offers high accuracy and strength. It's also possible to create interlocking 3D printed parts in ABS too (as in the picture above), but low layer height and high infill percentage are recommended.
Parts that Require Elasticity
You can use special flexible filaments in regular FDM 3D printers to make elastic 3D printed parts. An alternative way to use 3D printing to create elastic parts would be to fabricate a mold out of ordinary PLA or similar, in which to cast silicone or rubber parts.
Create the Spare Part Yourself
If the above methods have instilled confidence in you that your part can be 3D printed…excellent! To make it happen, you need a 3D model of the part to pipe into a printer or print service. There are a few options:
1. In CAD Software (the old fashioned way)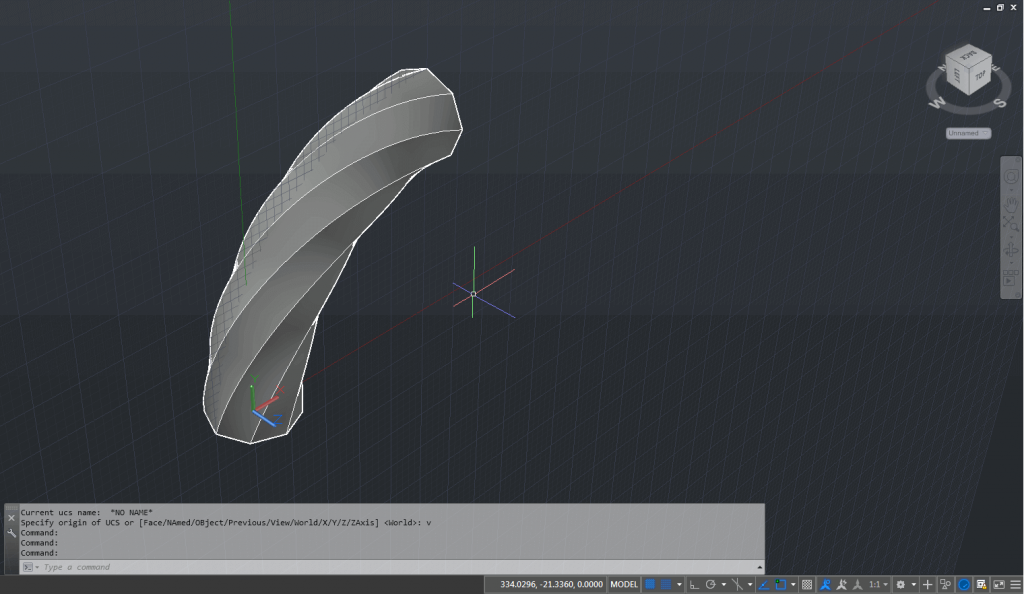 With a pair of calipers, a steady hand and a little know how in CAD software such as Fusion 360 (or even Tinkercad) it should pose no issue to measure the dimensions of your part and recreate it digitally with said data. If the broken part is difficult to measure, you could also try to find drawings from the original manufacturer on their website.
For those unfamiliar with 3D design software, there are plenty of easy to follow tutorials online that give you enough of the basics — many of which are totally free.
2. With a 3D Scanner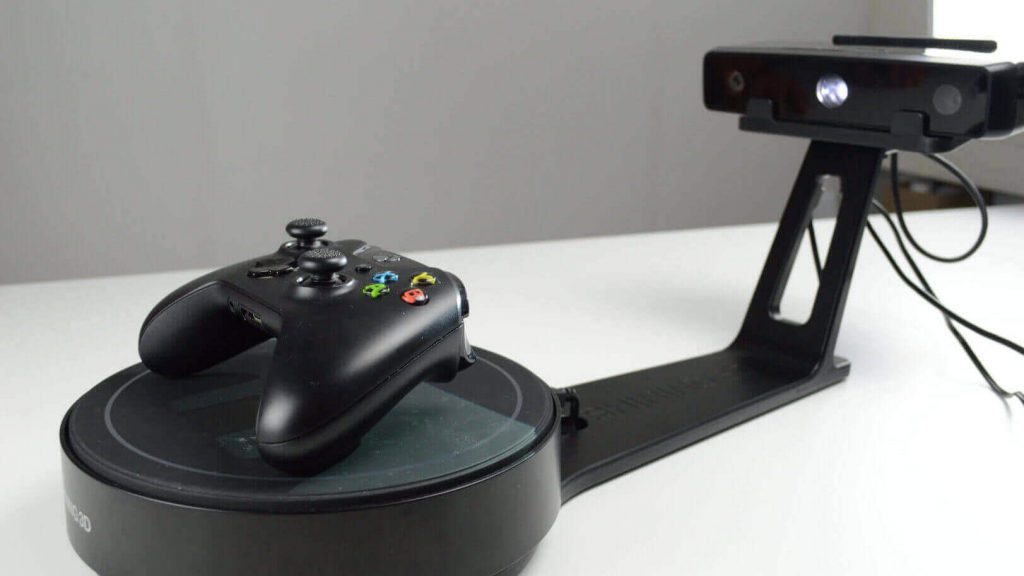 3D scanning technology has come a long way in recent years, with a number of easy to use devices coming in at a variety of price points. High end s3D scanners, like the EinScan series by Shining3D boast an accuracy up to 0.1mm. Such scans mean no measuring is required, simply import the scan into CAD software for cleaning.
Scanner review: EinScan-SE Review – Best Value 3D Scanner in 2019
One small caveat though is that many laser and array scanners have difficulty scanning black or shiny surfaces. This is potentially a big issue for 3D printed parts as many traditional product parts are made from black duro plastics.
Get Help
Outsourcing is always an option!
1. Check the Web for Existing Designs
A quick trawl of the big online file repositories like Thingiverse could save you a lot of time and effort. It's possible someone has had the exact same issue before and gone to the trouble of designing the piece already. Vast communities have sprouted around the sharing and dissemination of free 3D designs. Just don't forget to contribute back in a meaningful way if your find yourself using such platforms regularly. Sharing is caring, and all that.
2. In Your Community
Perhaps a friend 3D prints as a hobby, or a 3D design agency has an office in town. A quick search online may surprise you with the wealth of 3D modeling companies out there. Similarly, your local high school or college might also offer 3D engineering classes brimming with CAD savvy students.
2. Social Networking
It's also possible to post a request for a 3D design for 3D printing on 3D print and design groups on the likes of Facebook or Reddit. Be sure to check the group you're posting to accept such solicitations, and do a thorough job explaining the problem. Provide pictures and measurements to the best of your ability. There are also freelancer websites dedicated to mini-jobs like this, though the project's expense may jump up a little.
For complex parts, companies like Shapeways can provide expert 3D designers to do the dirty work (in addition to printing the part for you).
Wrapping Up
Whether you design your own model for your 3D printed parts, enlist help or download one from the web — you still need to do the printing itself. Commonly you'll end up with an .stl file. These can be loaded into a slicing program such as Cura or Simplify3D and queued up to your printer.
Alternatively if you need to ship your model out to a 3D print company to fabricate the design into existence, All3DP has got your covered. Our price comparison service checks your model real time with the biggest 3D print services for convenient and cost-effective printing.
License: The text of "How to Make DIY 3D Printed Parts for Just About Anything" by All3DP is licensed under a Creative Commons Attribution 4.0 International License.