Desktop Metal has raised $65 million during its latest funding round. The new financing, which was led by Ford Motor Company, brings the Boston-based 3D printing startup's total investment amount to $277 million.
While a wide range of companies and innovative products have emerged onto the 3D printing scene over the past few years, few companies have generated the amount of buzz that Desktop Metal has. And, if the amount of funding raised is any indication of Desktop Metal's future success, it's safe to say the 3D printer manufacturer's fortune is looking quite good.
On Monday, the company announced that it had raised $65 million in its latest funding round. The financing was led by Ford Motor Company, along with participation from Future Fund, an existing investor. Desktop Metal plans to utilize the funding to help accelerate business growth and the adoption of its end-to-end metal 3D printing systems.
Through the recent development of the Studio System and Production System, the Boston-based 3D printing startup is aiming to make metal 3D printing more affordable and accessible. The desktop-sized Studio System is designed for rapid prototyping metal parts at 10 times the cost of traditional methods. On the other hand, the Production System is for mass producing metal parts, and is said to be 100 times faster than other metal additive manufacturing systems on the market.
In addition to the latest round of funding, the company also revealed that Dr. Ken Washington, Ford's Chief Technology Officer, will join the Desktop Metal Board of Directors.
"The age of metal 3D manufacturing is here and this strategic partnership with Ford, along with our portfolio of investors, validates our vision to transform the way metal parts will be designed and mass produced. The continued support of our investors underscores the power of our metal 3D printing solutions to help engineers and manufacturers, for the first time, apply metal 3D printing for the entire product development lifecycle – from prototyping to mass producing complex, high performance metal parts in a cost-effective way," said Ric Fulop, CEO of Desktop Metal.
Desktop Metal Raises $65 Million in Funding, Continues Expanding Company's Reach
With the most recent funding round led by Ford, Desktop Metal has now raised a grand total of $277 million from investment groups. Last year, the company raised a whopping $115 million from an eclectic group of funders, including New Enterprise Associates, Alphabet's VC arm GV, GE Ventures, Future Fund, and Techtronic Industries. Prior to that, Desktop acquired $45 million from the likes of Google, BMW, and Lowe's.
The new funding comes at a time where the company is has successfully hurdled over a number of milestones. Throughout the past few years, Desktop Metal has seen immense growth. Currently, the 3D printer manufacturer has more than 225 employees, nearly 100 channel partners and resellers, a portfolio of 100+ pending patent applications covering more than 200 inventions, distribution in more than 40 countries, and continued innovation in the R&D department.
Now that the Ford Motor Company is joining the impressive list of strategic partners and investors, Desktop Metal will have yet another well-paved road that leads directly into the heart of the automotive industry.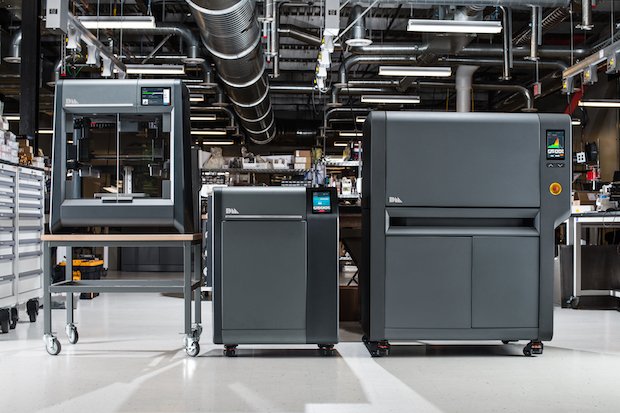 Source: Desktop Metal
License: The text of "Desktop Metal Raises $65 Million in Funding From Ford Motor Company" by All3DP is licensed under a Creative Commons Attribution 4.0 International License.