Bassel Khartabil was a coder, 3D designer, and an open-source advocate born in Syria. He co-founded Syria's first hackerspace, Aiki Lab, and served as project lead and public affiliate for Creative Commons Syria. He contributed to Mozilla Firefox, Wikipedia, Openclipart, Fabricatorz, and Sharism. According to the European Parliament, he "is credited with opening up the Internet in Syria and vastly extending online access and knowledge to the Syrian people."
In 2012, Bassel got arrested and detained by the Syrian Military Intelligence Directorate. After being transferred to one of Syria's most notorious prisons, he was executed just a few days later. He was 34 years old. During his imprisonment, and during the long period when his death was presumed but not yet confirmed, his story became a rallying point around the world – tagged on Twitter with the hashtag #FreeBassel.
Bassel's Dream: Syrian's Ancient City Palmyra, Rebuilt in 3D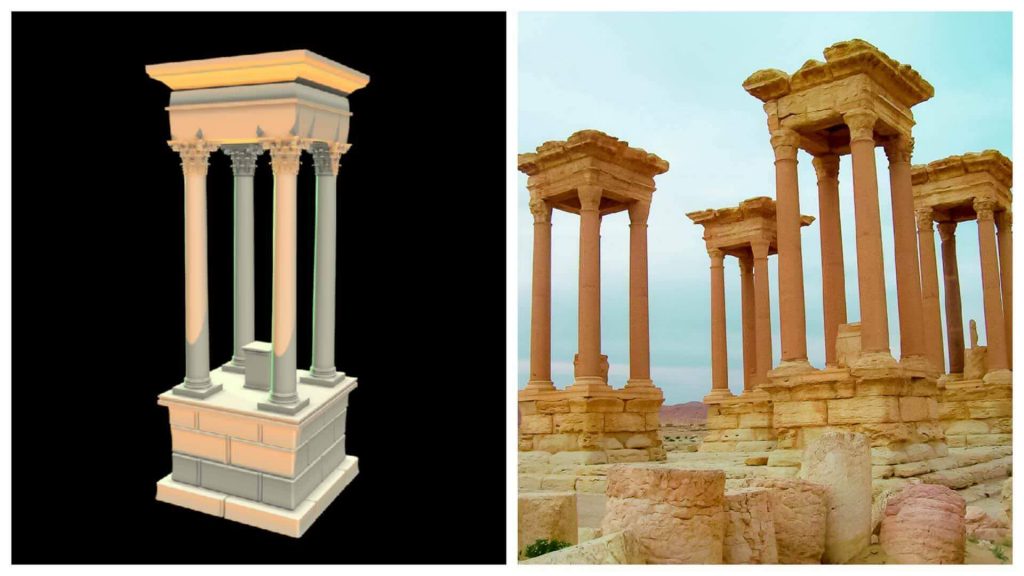 Bassel's last work included an open-source reconstruction of the ancient Syrian city of Palmyra. It is an effort to restore the city of Palmyra as an immersive virtual environment, based on archaeological history and other clues.
Most of the remains of the city have been destroyed by ISIL militants throughout the Syrian war. Although the originals are gone, 3D models and 3D printing help to rebuild the ancient Syrian city (as All3DP reported). Relaunched as #NEWPALMYRA, the project offers free and open-source 3D models of the ancient Syrian city.
A community of developers, modelers, and archaeologists are collaborating to model, restore, and later recreate the historical structures captured on film and camera.
Beneficiary Music Compilation: A Future In Commons
Bassel's plight and tragic death inspired a lot of people to form political statements, give donations, and also express their feelings in art. Publisher and author Marc Weidenbaum from the Disquiet webzine sets up weekly challenges for musicians who are willing to participate. Several of these challenges had to do with Bassel's case. Now, a selection of the best 30 tracks, curated by participant Rupert Lally, is now available on Bandcamp. Please note that the author of this article also contributed to the compilation.
The compilation "A Future In Commons: A Tribute To Bassel Khartabil" costs $5.
All the money goes to the Bassel Khartabil Free Culture Fellowship. The Fellowship is organized by Creative Commons, Mozilla, the Wikimedia Foundation, the Jimmy Wales Foundation and #NEWPALMYRA. It commits to promoting values like open culture, free knowledge, remix, collaboration, and – what's so desperately needed in the Syrian conflict – humanity.
License: The text of "Beneficiary Music Compilation for Murdered Creative Commons Figurehead" by All3DP is licensed under a Creative Commons Attribution 4.0 International License.