Electrical engineers from the Chemnitz University of Technology have achieved a world first; they've 3D printed a working electric motor from iron, copper and ceramic materials.

Researchers from the Chemnitz University of Technology have successfully 3D printed an entire electric motor. It's made from metallic and ceramic pastes, extruded into a predetermined form layer by layer, and then sintered together.
The work builds upon another of their achievements, a 3D printed coil capable of withstanding temperatures over 300°C. Since then, they have successfully printed all the major components of an electrical machine.
This includes copper electrical conductors, which create magnetic fields in combination with iron or iron alloys. And also the ceramic electrical insulation, which insulates the conductors from each other and from the iron components (referred to as the magnetic circuit).
"Our goal over the last two and a half years was to dramatically increase the temperature that electrical machines are capable of withstanding," says Prof. Dr. Ralf Werner, who led the research.
Along with the ability to withstand higher temperatures, the ceramic insulation material also possesses a higher degree of thermal conductivity. Therfore, heat generated by the conductors is easier to dissipate.
This advantage enabled the scientists to achieve another important goal of their work; to increase the output density of electrical machines.
"Despite the process-related decrease in the conductivity of the copper used, in specific application scenarios, it is possible to increase the degree of efficiency by significantly reducing the winding temperature," says staff member Fabian Lorenz.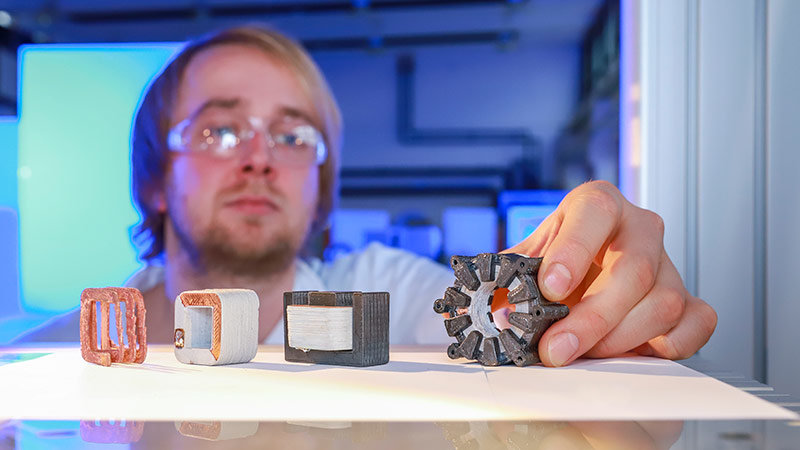 3D Printed Electric Motor is a Technological Breakthrough
The printing process that the researchers developed is based on extruding highly viscous pastes layer by layer. These pastes consist of particles of the desired materials, such as iron, copper or ceramics, and specially-adapted bonding agents.
In order to achieve the necessary degree of precision when dispensing the pastes, the researchers are working closely with ViscoTec, a company located in Töging am Inn.
Staff member Johannes Rudolph also helped to develop the manufacturing technique.
"The motor that was printed in the Chemnitz University Laboratory represents a breakthrough and is at the same time the proof of principle – it demonstrates the feasibility – of our technology," Rudolph says. He is now preparing to launch a university spin-off company with Lorenz.
The researchers presented their work at the Hannover Messe last month, at the "Forschung für die Zukunft" stand. There, Rudolph and Lorenz were able to generate even more interest in their new multimedia 3D printing process.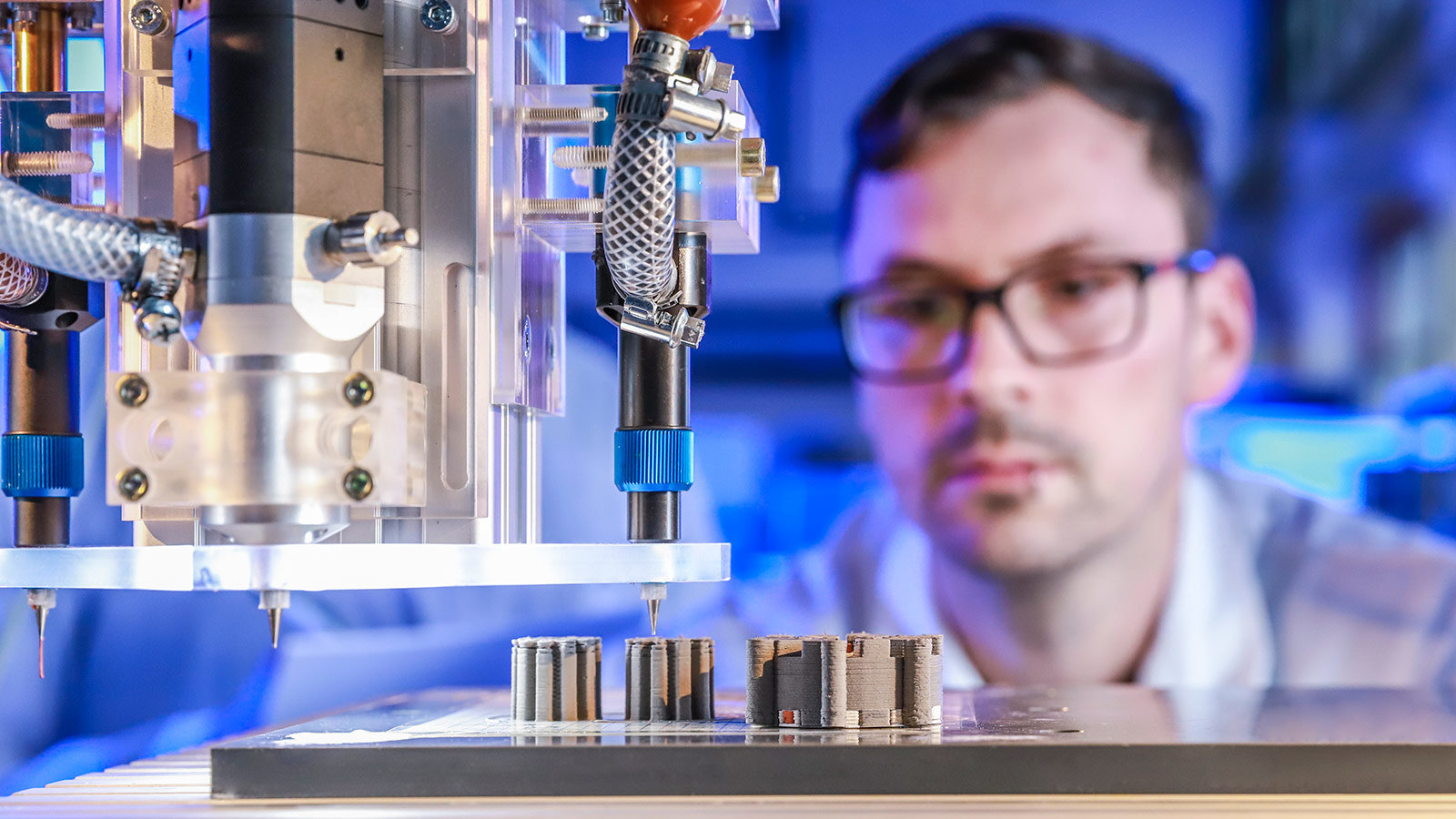 Source: Chemnitz University of Technology
License: The text of "This Fully 3D Printed Electric Motor is a World First" by All3DP is licensed under a Creative Commons Attribution 4.0 International License.